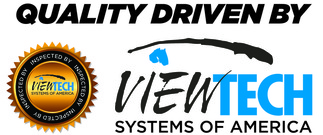 Provides Protection
Viewtech Systems of America LLC provides state-of-the-art package inspection systems for the food and medical packaging industries in the Western Hemisphere.

We can provide these systems to a new production line, retrofit an existing line, or as part of a total packaging solution.

Our Mission
The mission of Viewtech Systems of America LLC is to provide high-tech state-of the-art inspection systems, offering real-time support, for the global packaging industry.
---
---
What Can ViewTech Do For You?

Improve Product Safety - Product safety is controlled by an automated system that can validate the level of quality going to your customer. No longer dependent on traditional inspection practices.


Provide Consistent, Controlled Quality -Gives you the ability to track and trace each lot produced. Non conforming packages are captured in a secure bin for validation. Choose the level of quality right for your product.

Increase Customer Satisfaction -The added assurance that Viewtech's systems provide will increase customer satisfaction and confidence in your products.
---
Viewtech Systems of America, LLC
8112 NW 106th Street Kansas City, MO 64153
Office 816-256-5666 Email info@viewtechsystems.com
---